*
With feminin, chic, elegant lines I try to capture the moment, the passion of nature, the feellings of our every day life.
With the highest quality materials and unique designs I create jewellery that will last in time.


My pieces of jewellery are one-offs and when you put them on, you can see that they were made for you only if they make you smile.
That is the only reason they were ever made at the first place....
...to make you smile.

"I hope you will enjoy your visit to my world of hand crafted jewellery..."
If you are looking for a gift or to treatyourself with something special go to our Shop,

to see previous work please visit the Gallery.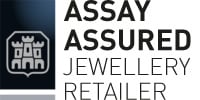 Konstantina, jewellery that makes you smile...
176 Strathan, Skerray, By Thurso, KW14 7TJ
Telephone +44 (0)1642521805
Email - [email protected]